Today 20th of May 2019
Rainy weather: Wet air masses will determine the weather conditions in the Alps.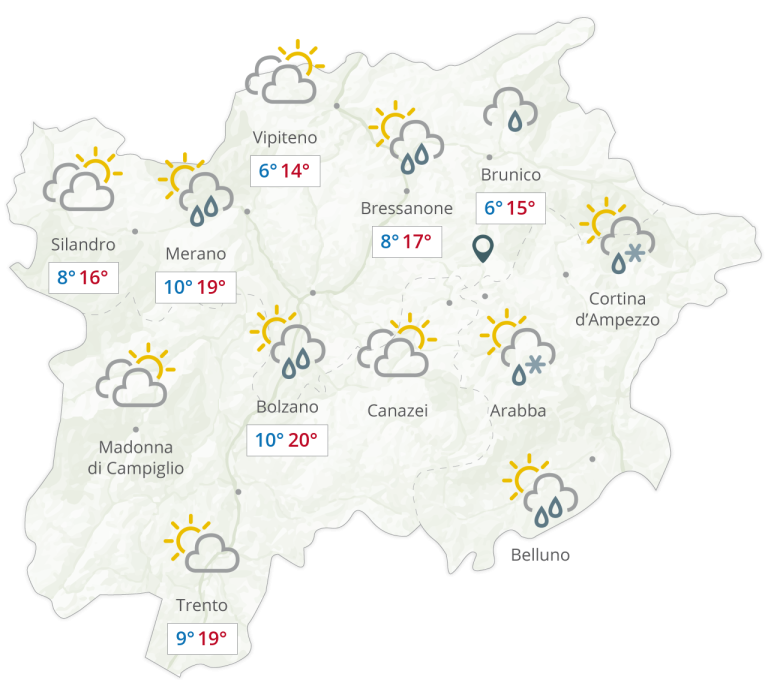 The weather
Throughout the territory there will be intense cloudiness with widespread rainfall. During the following night the rainfall will be exhausted in the South. Top temperatures between 10° and 16°.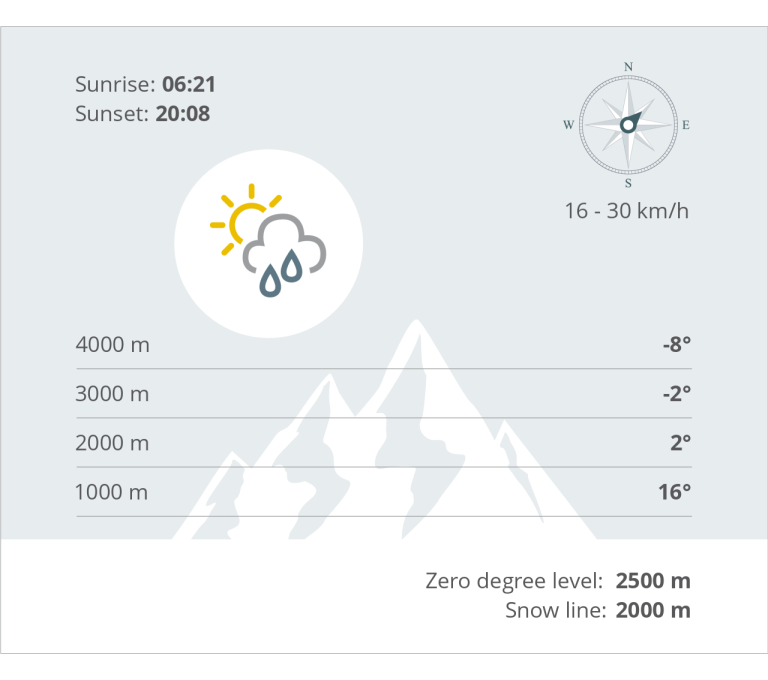 Mountain weather
In the mountains, clouds will often hinder visibility with widespread rain and snow. Snow limit around 2000 m.
Tomorrow 21st of May 2019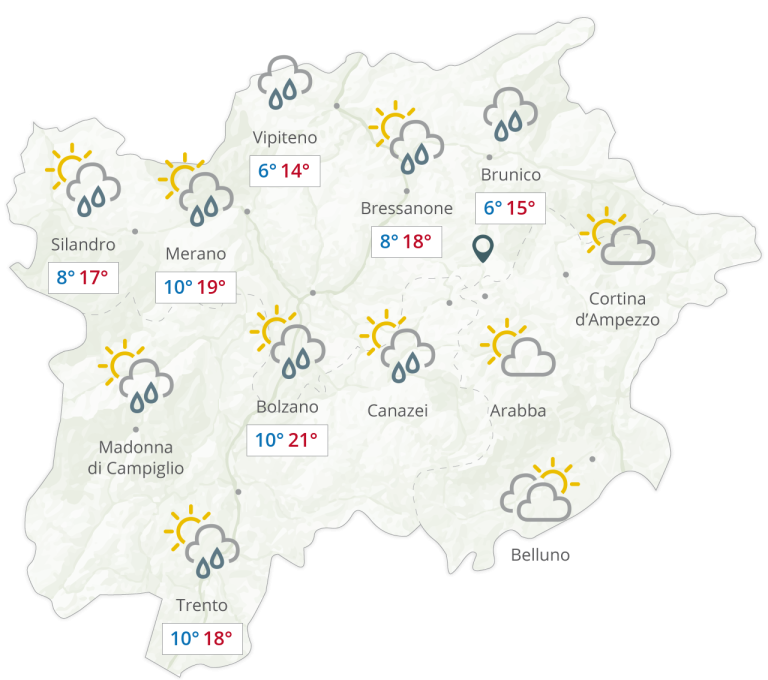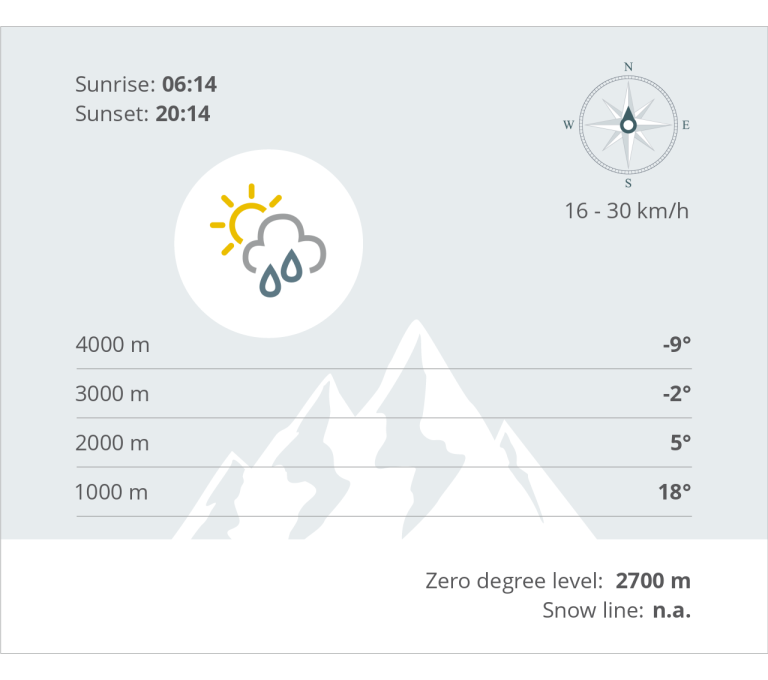 wednesday
22
Cloudy
max: 25°
min: 6°
thursday
23
Cloudy
max: 24°
min: 6°
friday
24
Very cloudy
max: 23°
min: 7°
saturday
25
Very cloudy
max: 23°
min: 8°