Today 10th of Oct 2019
Mostly sunny: High pressure conditions.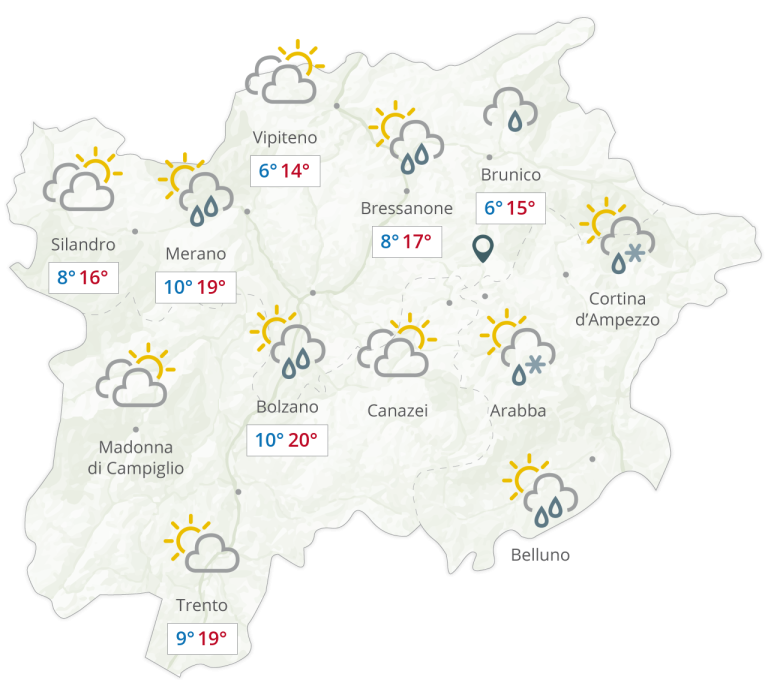 The weather
In the afternoon mostly sunny with some high clouds. Windy in the northern valleys. High temperatures between 14° and 21°.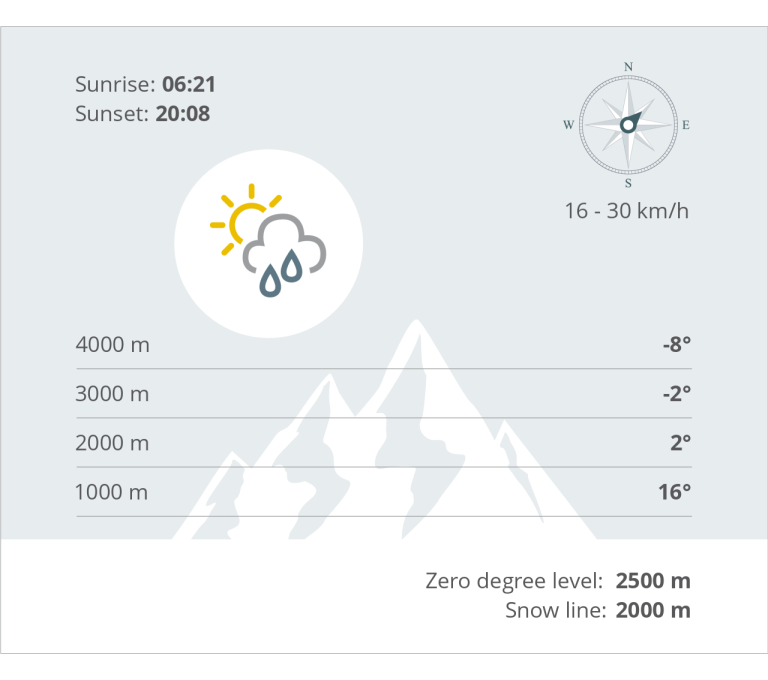 Mountain weather
Mostly sunny, on the alpine crest some clouds. Otherwise few high clouds above the peaks.
Tomorrow 11th of Oct 2019
Sunny all over the day: High pressure conditions and dry air masses determine the weather in the Alps.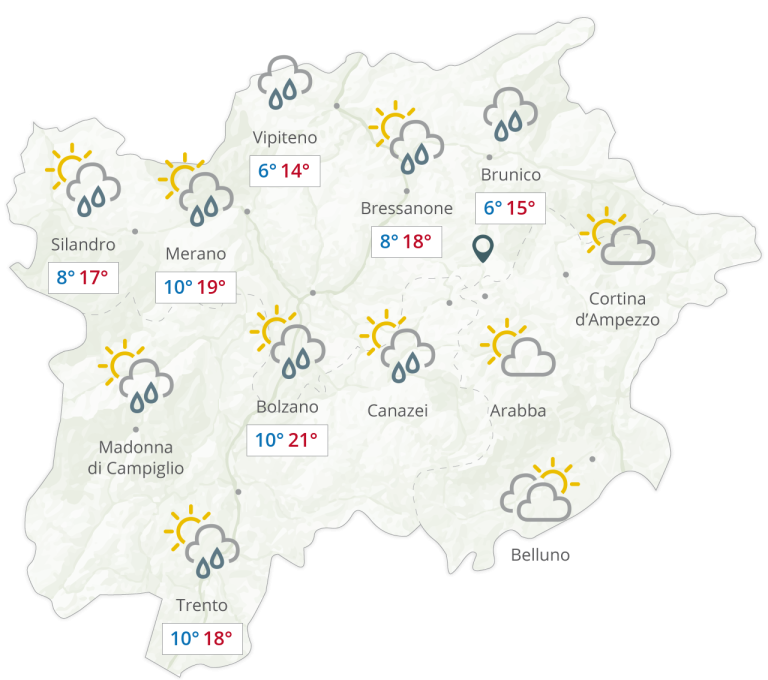 The weather
Apart from possible low stratus clouds in the Pustertal region, very sunny all over the day. Some high clouds. In higher valleys temperatures below 0°, in the afternoon highest values between 15° and 20°.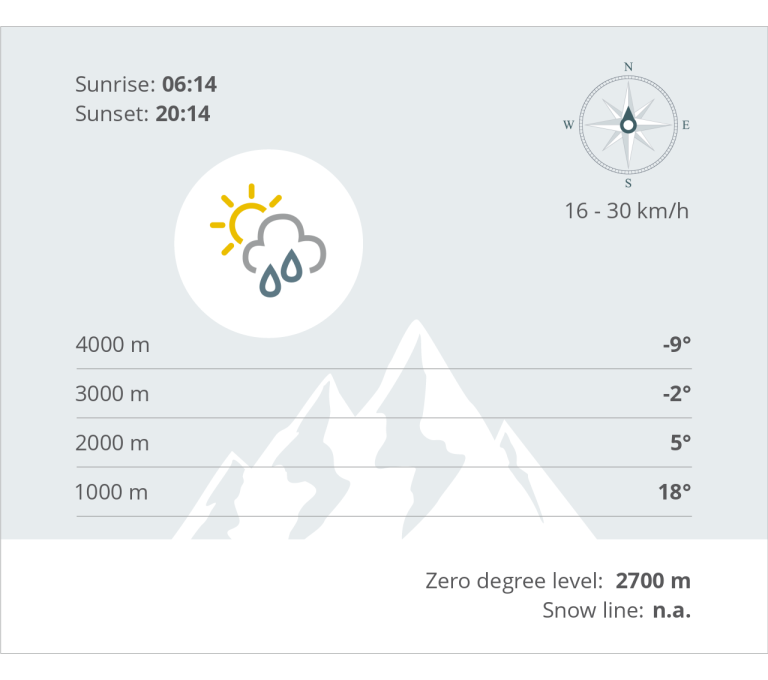 Mountain weather
Very good conditions in the mountains with great visibility. Temperatures will rise, less windy.

saturday
12
Partly cloudy
max: 21°
min: 0°

sunday
13
Partly cloudy
max: 20°
min: 2°

monday
14
Partly cloudy
max: 21°
min: 4°

tuesday
15
Cloudy
max: 19°
min: 5°